A brief and abridged look back on the first five decades of Gougeon history.
Our Heritage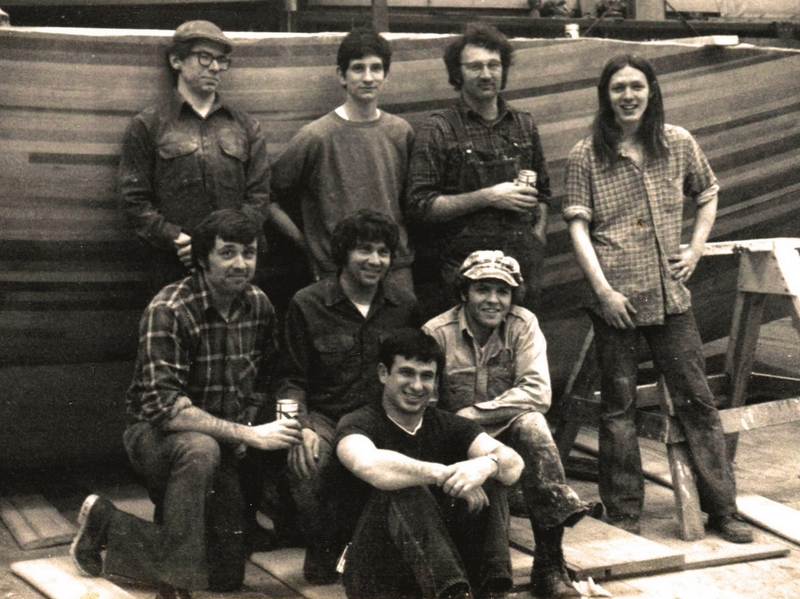 In the late 1960s, Brothers Meade, Joel, and Jan Gougeon opened a boat shop on the west side of the Saginaw River in Bay City, Michigan. Their first product was DN Iceboats, and they would sell more than 200 of them over their initial five years in business. They also built custom racing monohulls. The boats they built were light, fast, strong, and long-lasting thanks to the brothers' pioneering the use of epoxy for cold-molded wooden boat construction. Previously, the epoxy had been used only as an adhesive. By reformulating it with diluents that allowed the epoxy to flow, they created an unsurpassed moisture-resistant substance with excellent laminating and coating characteristics.
Eldest brother Meade elaborated on the company's origins:
My brother Joel returned from Vietnam having flown 131 combat missions. At the time, word was traveling as to what we were doing in our shop. Other boat builders were coming around asking questions and wanting to buy some of the epoxy resin and hardeners we were formulating for our own use. We were flattered but with the frequent interruptions, it was becoming increasingly difficult to get our boats built. Joel had saved some money during his four years in the air force and arrived at exactly the right time to invest in our fledgling business and help start a new business venture selling our epoxy.

"Looking Back" by Meade Gougeon, Epoxyworks 29, Spring 2009
For images and details of the many boats the Gougeons have built over the years, visit Gougeon Boats.
WEST SYSTEM Epoxy
By 1971, the Gougeon Brothers were selling the flagship brand, WEST SYSTEM Epoxy, to other boat builders and individuals who wanted to use it to build or repair their own boats. Back then, epoxy was brand new to the marine market.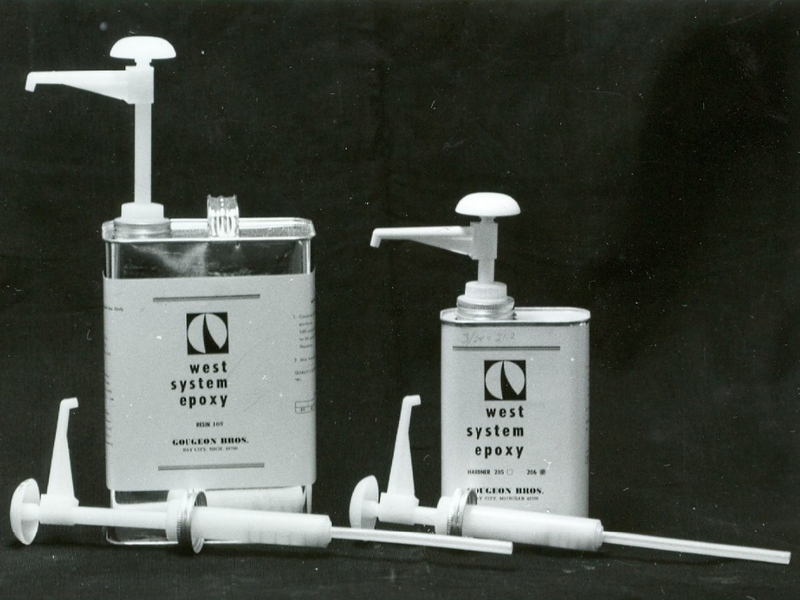 Meade Gougeon:
We worked hard those first months, setting up production facilities and developing packaging and labels. But looking back, this was actually the easy part. Far more difficult was adequately educating our new customers on the proper metering, mixing, and applying of the various components of the new WEST SYSTEM product line. Having worked with epoxy over the previous 10 years, we'd mistakenly assumed it would be as easy for the average customer to understand as it was for us. Instead, we found ourselves spending a good portion of our time on the phone explaining how to use the products, or providing tours of our shop to visitors who wanted to see with their own eyes this revolutionary approach to using wood as an engineering material.

"Looking Back" by Meade Gougeon, Epoxyworks 29, Spring 2009
Much of WEST SYSTEM's early success was thanks to its compatibility with wood. It was used for building new wooden boats and repairing vintage watercraft.
By the early 1970s, mass-produced fiberglass boats had eclipsed the market for wooden boats. With the aging of the fiberglass fleet came the need for a dependable repair resin. Epoxies were popular because of their superior moisture resistance and ability to bond tenaciously to various materials. By the 1980s, WEST SYSTEM had become nationwide's trusted go-to epoxy for boat repair yards.
The Boatbuilder
In 1977, GBI published the first edition of The Boatbuider, a newsletter to keep customers apprised of the goings-on at the company. This black and white, 8-page newsletter would eventually grow up to become Epoxyworks magazine.
NASA
1n 1978, GBI manufactured laminated wood specimens for use in NASA's Wind Energy Project Office. Tests were performed to determine the strength of an epoxy bond between a threaded steel rod and a laminated wood specimen. The GBI specimens were so strong they actually broke NASA's test machine.
Employee Stock Ownership Program
In 1983, Gougeon Brothers, Inc. began the groundwork for becoming an employee-owned company. Any full-time Gougeon employee you speak with is a part-owner of the company and has a vested interest in keeping you as a satisfied customer.
Wind Turbine Blades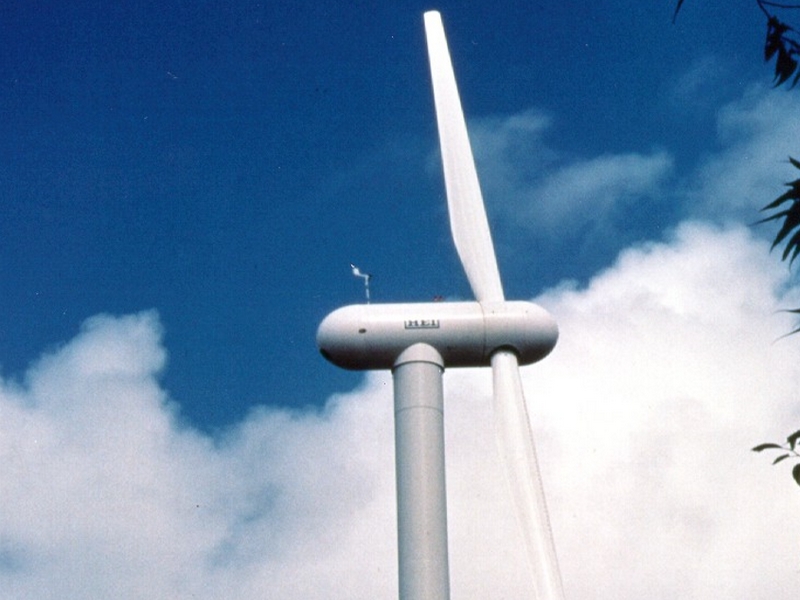 It was in 1985 that production of 65′ long wind turbine blades for Westinghouse began in GBI's Bay City plant. When erected, these wind turbines swept a 142′-diameter and could produce 600 KW of power in 28 mph winds.
Gougeon Laminating Epoxy
In 1988, the in-house chemists at Gougeon Brothers, Inc. developed Gougeon Laminating Epoxy, or GLH/GLH. This product line would be the precursor to the company's popular OEM epoxy brand, PRO-SET. Most notably, the brothers used GLR/GLH in cold-molding wind blades for Westinghouse, in the production of their G-32 trailerable catamarans, and in the Formula 40 racing trimaran Adrenalin which competed in Brest, France. For more on the many boats built by GBI, visit Gougeon Boats.
DN Gold Cup
Jan Gougeon took his 4th DN World Gold Cup, placing 1st overall in the 5 races of the International DN Ice Yacht Racing Association (IDNIYRA) Gold Fleet Regatta. The competition to place very close to home: on Lake Huron's Saginaw in February 1991.
Epoxyworks Magazine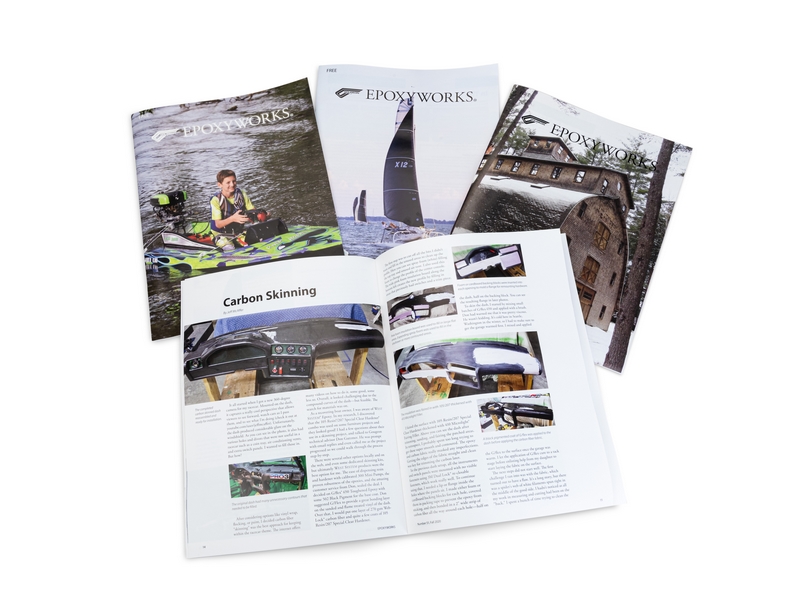 GBI's occasional newsletter, The Boatbuilder, became a full-fledged bi-annually published magazine in 1992. Christened Epoxyworks, the publication deeply delves into building, restoration, and repair with epoxy. With more than 100,000 subscribers between its print and digital editions, Epoxyworks is easily the most widely read magazine on epoxy geared for the do-it-yourself audience.
PRO-SET Epoxy
The brand name Gougeon Laminating Epoxies was changed to PRO-SET in 1994. These OEM epoxies set new standards in room-temperature cured, post-curable laminating, and infusion epoxies. They have continued to grow in popularity among high-end composite builders in the marine, automotive, and aerospace industries.
ISO Certification
In 2002, GBI completed the arduous certification process under the ISO 9001:2000 Quality Standard. The standard represents a quality management system that pervades all elements of the business, giving structure to a whole dynamic of customer service. It's how you know all Gougeon epoxies are manufactured with consistency and great attention to detail under the most rigorous of production standards.
G/flex Epoxies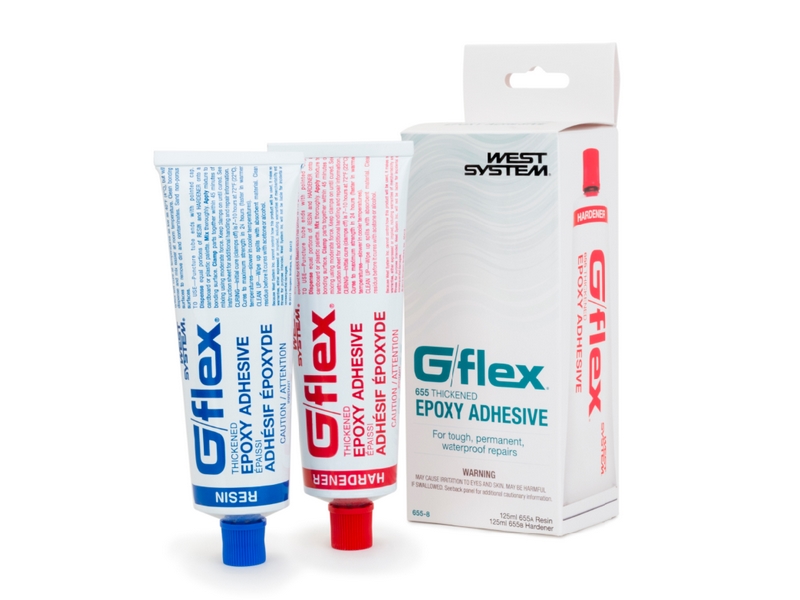 G/flex toughened epoxies were introduced in 2007. These innovative epoxy formulations are rubber toughened and bond tenaciously with many plastic, aluminum, and hardwood types. They resist the stress of expansion, contraction, shock, and vibration.
Six10
GBI introduced Six10 Thickened Epoxy Adhesive in 2009. This 2-part epoxy system is packaged in a chambered, self-metering cartridge designed to be dispensed with a standard caulking gun. Its convenience and versatility made it an immediate hit with first-time and seasoned epoxy users.
Jan C. Gougeon 1945 – 2012
GBI founder Jan Gougeon was an extremely competitive sailor from age 11 until shortly before his death in late 2012 at age 67. He dominated the DN iceboat fleet from 1971 to 2000, winning 11 national championships and four Worlds. He was the only member of the 2015 National Sailing Hall of Fame class to be inducted posthumously.
National Sailing Hall of Fame
Brothers Meade and Jan Gougeon were inducted into The National Sailing Hall of Fame (NSHOF) in October 2015. They were selected because of their pioneering work in using epoxies for boat construction and because they were accomplished, lifelong sailors.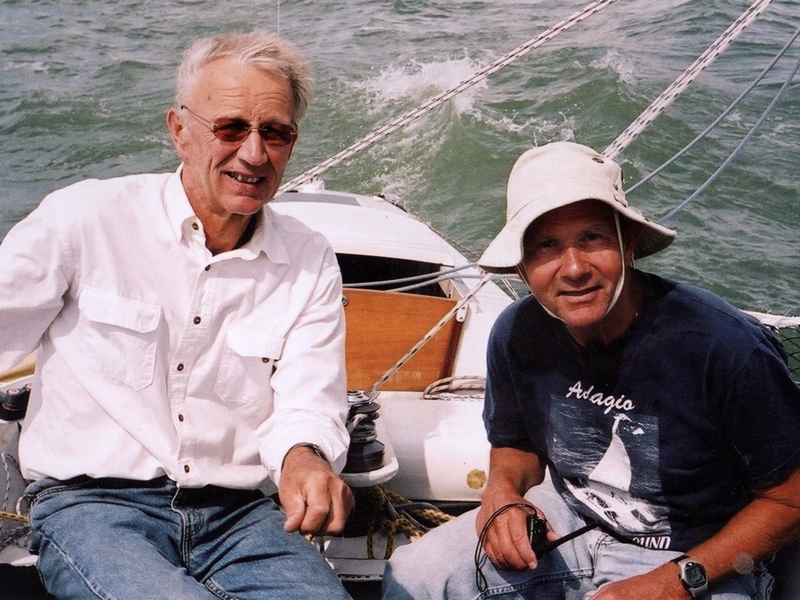 Meade A. Gougeon 1938 – 2017
GBI founder Meade Gougeon passed away in the late summer of 2017 at age 78. He sailed competitively up until the end of his life: In the spring of 2017, he finished first in his class (sailing kayaks and canoes) in the 300-mile Everglades Challenge, a grueling race of small boats powered only by wind or muscle.
2018: Entropy Resins
Never content to rest on the laurels of their early successes, the company stays at the cutting edge of product quality, sustainability, environmental stewardship, and market growth. In 2018, they acquired Entropy Resins, a small, bio-based epoxy brand popular in the board-sports industry as well as with artisans and craftspeople. 
Entropy Resins developed Super Sap® technology and manufactured the first epoxy product to be certified under the USDA Certified Biobased Product label program. Today, all Entropy Resins products meet the program criteria and are USDA Certified Biobased Products.
Through green chemistry, biobased and rapidly renewable raw materials, and efficient manufacturing, Super Sap technology is how GBI conserves energy, minimizes harmful byproducts, and reduces the greenhouse gas emissions of these epoxy products from processing. They use third-party laboratories to measure the biobased content of our products.
50th Anniversary
In honor of Gougeon Brothers, Inc.'s 50th anniversary in 2019, Bay City's mayor, Kathleen Newsham, made the following proclamation:
Proclamation
Whereas Gougeon Brothers, Inc., a Bay City-based epoxy company with distribution worldwide, celebrates its 50th Anniversary in business today with festivities that include hundreds of their dearest family members, coworkers, colleagues, retirees, neighbors, and friends,
Whereas founders Meade, Joel, and Jan Gougeon were born and raised in Bay City, and chose to make their homes here, and start and keep their employee-owned business here, and build cool boats here, and employ people who are smart, disciplined, and extremely good looking, and sporadically celebrate their successes by lifting a beer glass at the White Goose Inn,
Whereas the company has continuously supported the causes of quality of life, education, and the environment within this community via the Gougeon Employees Foundation,
Whereas on a beautiful Saturday evening near the Saginaw River, to the absolute delight and wonder of everyone gathered around, I, The Honorable Mayor of Bay City Kathleen Newsham, join in the reverie to proclaim that in thanks for their part in bringing five decades of economic growth, excellent employment opportunities, and really cool boats to Bay City and its bodies of water, August Third will be hereby and henceforth known as Gougeon Brothers Day.
Therefore, be it resolved that we declare today, August Third of the year Two-Thousand-and-Nineteen, as the first Gougeon Brothers Day. May this company and this community continue to grow and thrive.
USA Bobsled Team
The USA Bobsled Team's go-to for sled repairs throughout their 2020 season was WEST SYSTEM 105 Resin with 205 Fast Hardener. They'd complete the repairs–sometimes in a hotel lobby–let the epoxy cure, then hop into their sled and smoke the competition.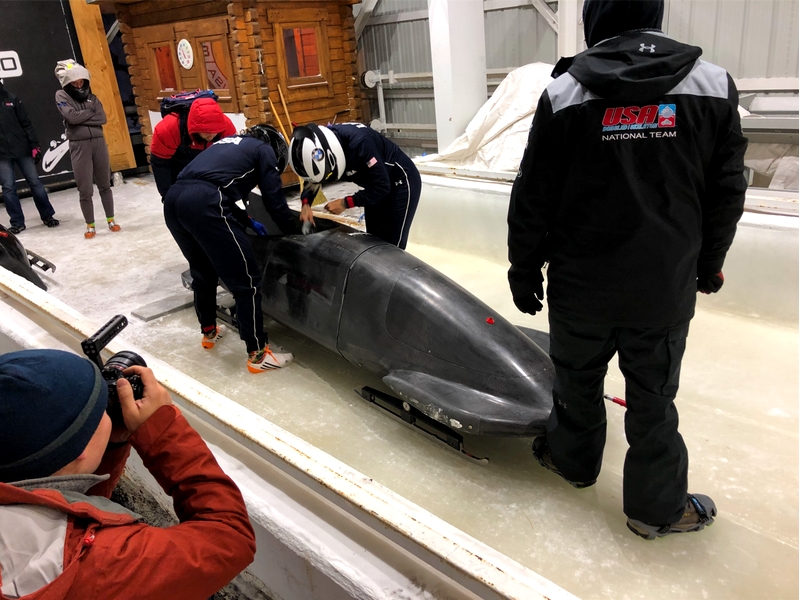 What Pandemic?
As a manufacturer supplying materials for essential infrastructure in the US, GBI was required to remain in continuous operation throughout the 2020-2021 COVID-19 pandemic. While many non-essential employees were set up to work remotely, critical departments such as quality control, manufacturing, and shipping continued full-time on-site, with strict COVID-safety protocols in place, and hazard pay.
G/flex Syringe
In early 2021, perennially popular G/flex Thickened Epoxy Adhesive became available in a convenient dispensing syringe. The G/flex 655-1 syringe contains 0.42 oz. of resin and 0.42 oz. of hardener, perfect for small repair jobs.
Gougeon Brothers, Inc. is an employee-owned, family-run company located in Bay City, Michigan. We manufacture Entropy Resins®, PRO-SET® Epoxy, and WEST SYSTEM® Epoxy. We also distribute PRO-VAC Vacuum Bag Consumables and publish Epoxyworks magazine. We're ISO 9001:2015 registered, which means we manufacture all of our products to consistent and rigorous standards.