GOUGEON BROTHERS, INC.
WHO WE ARE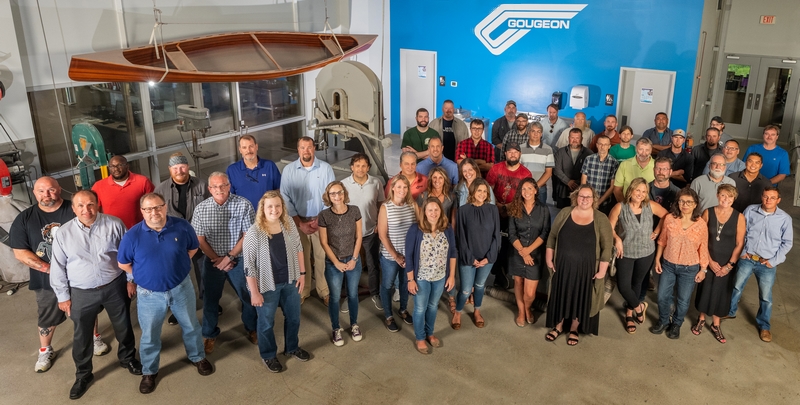 Gougeon Brothers, Inc. is an employee-owned, family-run company located in Bay City, Michigan. We manufacture Entropy Resins®, PRO-SET® Epoxy, and WEST SYSTEM® Epoxy. We also distribute PRO-VAC Vacuum Bag Consumables and publish Epoxyworks magazine. We're ISO 9001:2015 registered, which means we manufacture all of our products to consistent and rigorous standards.
WHAT WE DO
Epoxy Formulation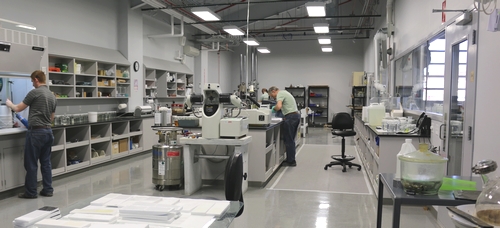 Our in-house chemists formulate all of our epoxy systems to meet specific process and performance requirements. We also offer custom formulating and testing services to meet the unique requirements of our clients.
Epoxy Manufacturing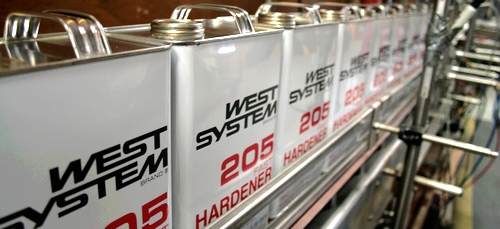 We manufacture and package all of our epoxies at our Bay City, Michigan plant. We're an ISO 9001:2015 registered company, ensuring that our products meet the highest quality standards for reliability, consistency, and accountability to our customers. Read more about our approach to quality control.
Technical Support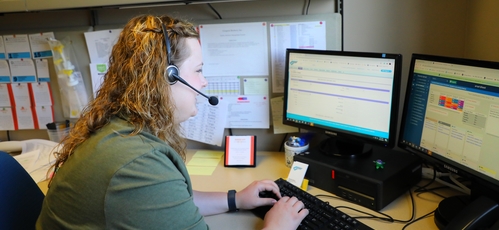 Whether you call or email us for technical help, you'll talk to one of our friendly, in-house Technical Advisors. They have degrees and experience in chemistry, composites, mechanical engineering, and composite manufacturing and repair.
Workshops & Training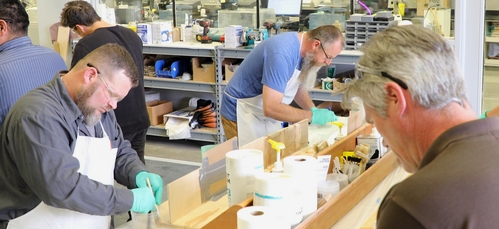 The Gougeon Brothers Technical Staff has been teaching a fiberglass boat repair seminar, affectionately nicknamed Glue U, since 1987. They also offer training sessions at select composite industry trade shows.
Instructional Materials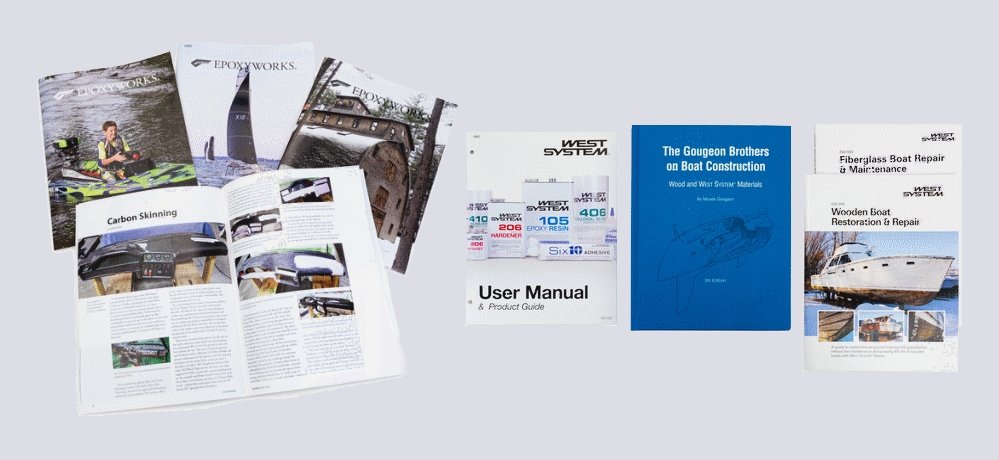 Gougeon Brothers, Inc. produces instructional materials. Epoxyworks magazine covers building, repair, and restoration with epoxy. The WEST SYSTEM User Manual offers basic epoxy instructions. The Gougeon Brothers on Boat Construction is a hardcover textbook on cold-molded boatbuilding. We also offer illustrated instruction manuals on Fiberglas and Wooden Boat Repair how-to manuals.